Inspired by the contrasts of Skyros.
Skyriano
Art & Host is actively participating in Skyriano Conservation Hub, to raise awareness, protect and strengthen the presence of the Skyrian horse in the local fauna. Skyriano or Skyrian Horse is a gentle, rare horse breed that has inhabited the island of Skyros for more than 2.000 years. Everyone has the opportunity to support Skyriano's mission by buying an artwork or a print that is part of this action. Learn more about our initiative project Skyriano.
Art is called upon to reflect and strengthen the experience of the viewer in a world that is created in between.
A.G.
Paintings
SKYROS, A WINDOW…
The one which when opened, will make everything fluid, a window of new perceptions in regard to what is or isn't real, a journey of the mind that will observe the world through a different prism.
A.G.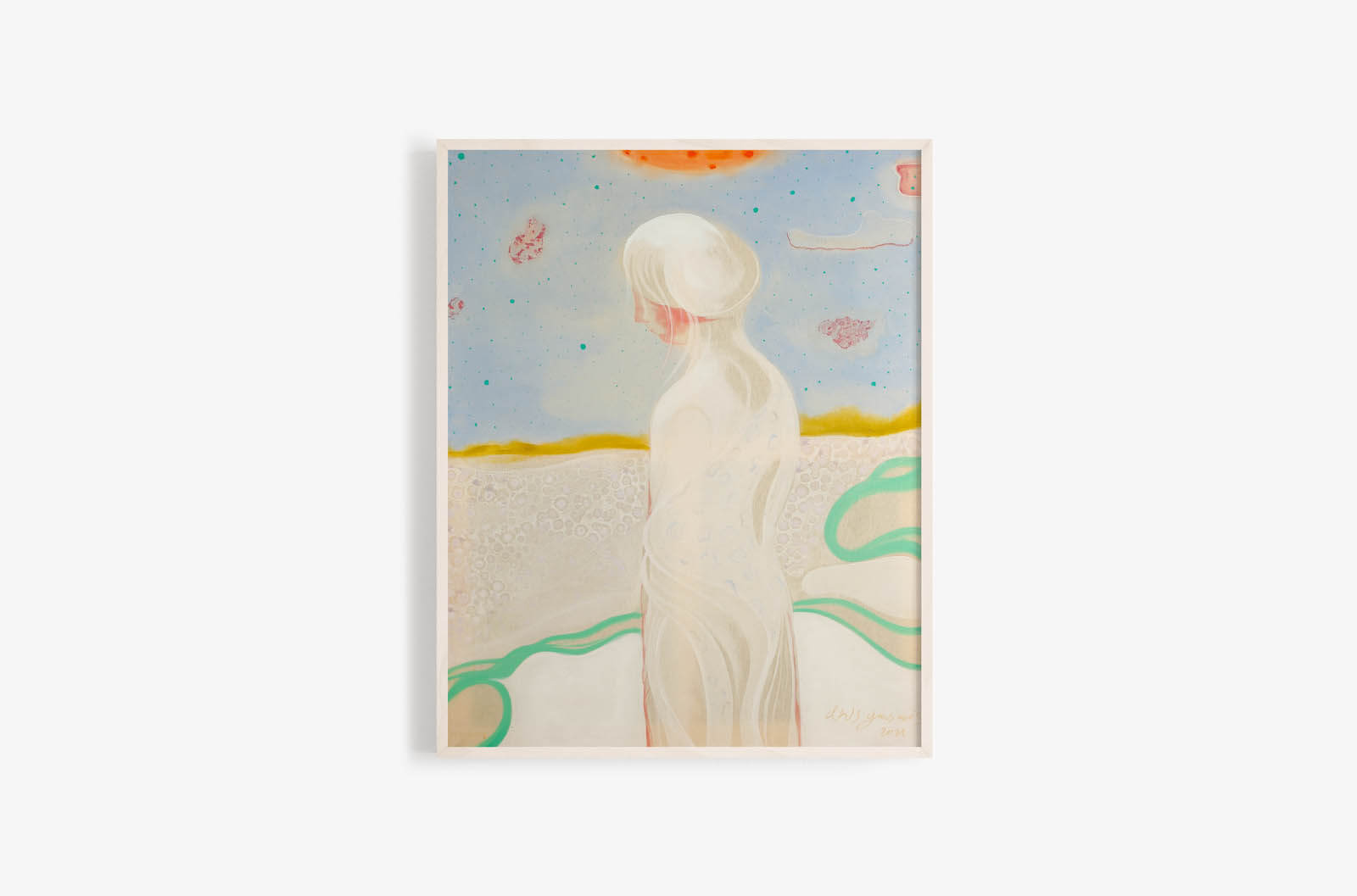 Akis Giousmis
Born in 1987 in Thessaloniki. Admitted to the academic year 2014/15 in the Department of Fine and Applied Arts of the Aristotle University of Thessaloniki. Studied art under the guidance of Georgios Skylogiannis, Christos Venetis, and Evangelia Nomidou in the 2nd painting workshop. In the winter semester of 2017/18, he received a scholarship and attended courses at the University of Arts Poznan in Poland.
Michalis Tsiougkas
Born and raised in Thessaloniki in 1989. Lived and studied architecture in Italy at Politecnico di Torino (Bachelor degree) and Universitàdi Parma (Master degree). Currently living in Thessaloniki where he practises Architecture and digital forms of arts.
How to Purchase
If you want to inquire for a painting or a collage please contact us directly.